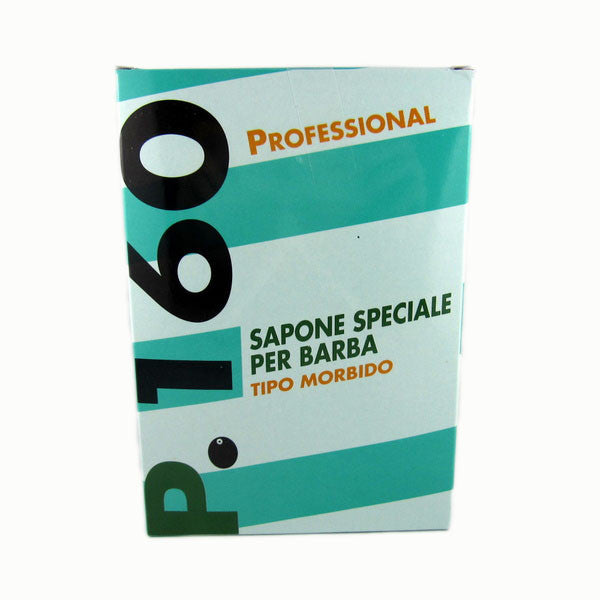 P.160 1kg Shave Cream - Tipo Morbido
P.160 Shave Soap 1kg Tipo Morbido -- THE MOST EXPENSIVE SHAVING SOAP IN THE WORLD!
This is the last 1kg piece that we have at ItalianBarber.com and as far as we know there are no more of these for sale anywhere in the world.
***NO, the price is not a joke... but here's the why we have set the price at $2,500 ... 100 % of the proceeds will be donated to a charity called Free the Children in order to help build a school for children in one of Free the Children's developing communities.   Many years ago, I was fortunate enough to meet Craig Kielberger who is the founder of Free the Children.  I was amazed when I met him and he continues to amaze me with his passion for helping children around the world.  In September, I was fortunate enough to attend WE DAY in Toronto and the organization has set a goal to build 200 schools this year in developing communities around the world.  Free the Children has made this the year of Education and we are hoping to be a part of helping to make it happen.  This is the last brick of P.160 and since it will be gone once we sell it, we felt strongly that we needed to do something that would make this sale significant so it would last in the memories of wet shavers for years to come.  I have always had faith in people and I am confident that someone will make this sale happen and we can mark it in the record books while helping to make a difference for children somewhere in the world.***
Click Here to read more about Free the Children and the We Create Change Initiative
Bye, bye P.160, we'll miss you!
P.160 Scent: Marzipan/Sweet Almond

P.160 Ingredients: Aqua, Stearic Acid, Palmitic Acid, Tallow, Cocos Nucifera, Potassium Hydroxide, Parfum, Potassium Carbonate, Benzyl Alcohol, Tetrasodium EDTA
P160