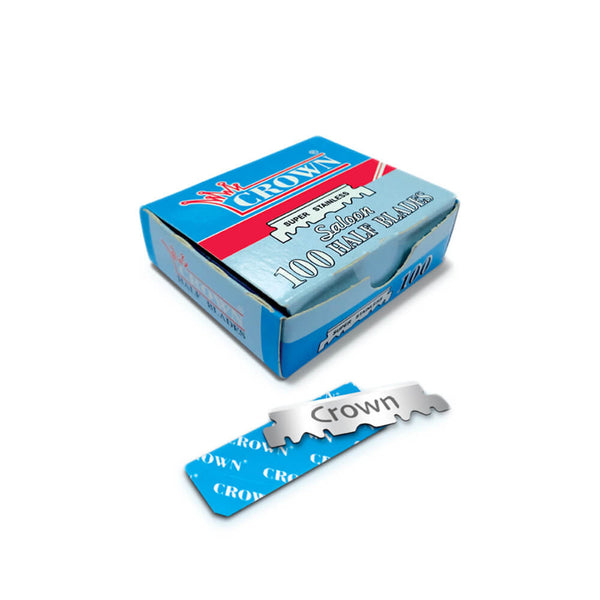 100 Crown Super Stainless Half Blades for Barber Razors
100 Crown Super Stainless Half Blades for Barber Razors
These blades are perfect for Barbers who use shavette style razors.  Inexpensive and efficient, these half blades, deliver a smooth, luxurious and comfortable shave. These premium blades are used barbers and wet shavers alike. These blades are known for their outstanding smoothness, sharpness, comfort and longevity.  Manufactured in an ISO2000 Facility, these blades are known for their high quality.

Size: 1 pack of 100 Half blades

Made in Egypt by Lord International - Makers of Lord, Shark, Big Ben, Asco, Silver Star, Rainbow and Blue Sword.
Crown