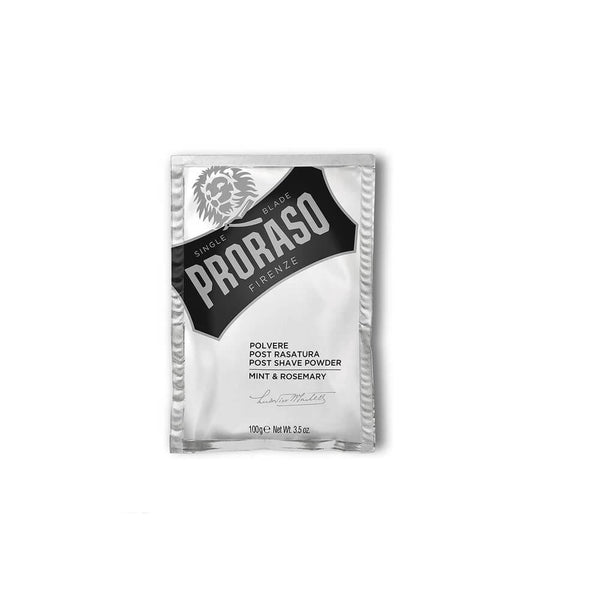 Proraso Post Shave Powder - Mint & Rosemary
Proraso Post Shave Powder - Mint & Rosemary
This talc is a great post-shave product as it is a great way to reduce moisture after a great shave.  It is best to dust it on after shaving and it will absorb any excess moisture and help reduce irritation.
This powder is scented with a wonderful rosemary & mint aroma.  The scent is lovely but not overpowering and Infused with a refreshing scent of Mint, Bergamot and Clove.
This product is free from parabens, silicones, mineral oils and artificial colorings. 
Size: 100g (3.5 oz) Pouch

Made in Italy.
Proraso