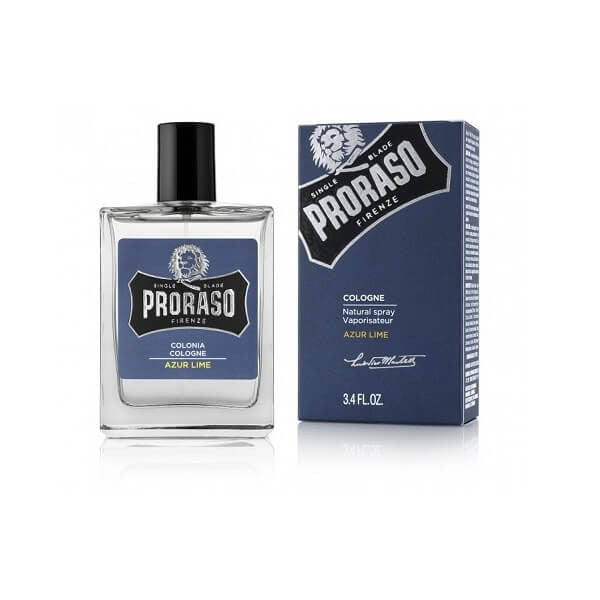 Proraso Cologne - Azur Lime
Proraso Cologne Balm - Azur Lime

Proraso has recently introduced the "Single Blade" line which is made specifically for Barbers and Professionals and pays homage to Classic Wet Shaving.  This is the first time Proraso has introduced an eau de cologne into any of their lines and it is a welcome and long awaited addition.  This cologne is a perfect way to finish off a great shave as it refreshes and invigorates your skin leaving you with a great scent and face feel. The Single Blade Collection is available in three fragrances (Azur Lime, Cypress & Vetiver and Wood & Spice).
Refreshing and Invigorating
Natural Spray Glass Bottle
Size: 100ml (3.4oz) - Natural Spray
Scent: Azur Lime
Made In Italy.
Proraso