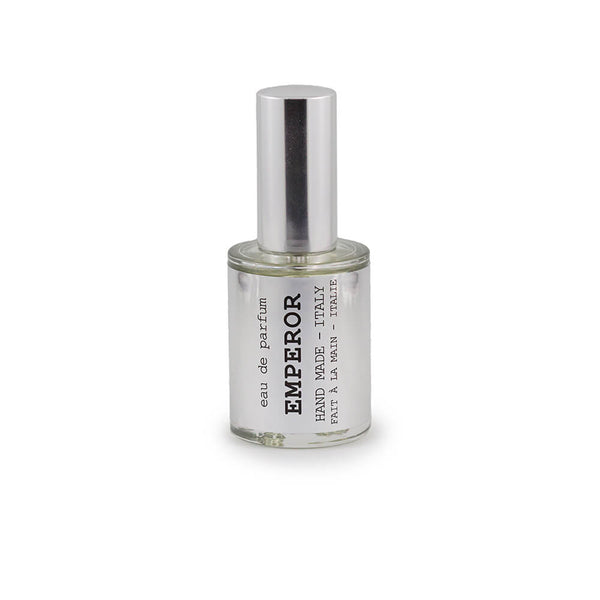 ZCENT by RazoRock Eau De Parfum - Emperor
ZCENT by RazoRock Eau De Parfum - Emperor (See note below for 2021)
Never in a million years did I think RazoRock would enter the fragrance world but after receiving more written requests than we could count, it was clear our clients were demanding our most popular scents be offered in a format with longer staying power; the ZCENT project was born! It took some time to find the right artisan producer, the perfect size bottle and a great quality atomizer, always with the goal of bringing the best value to our family of loyal clients. I think we've done it but I cant wait to hear your feedback! We chose a 30 ml bottle because these days most men are constantly on the go, traveling frequently, in and out of the gym, or just moving and shaking between home and work. The smaller format with an affordable price point makes it easy to bring the bottle with you, or buy multiples to keep at different locations.
Emperor is inspired by the great CREED AVENTUS. We chose one of the best perfume houses in France to blend us a scent that is very close to the original.
Scent: A masterful blend of Pineapple, Bergamot, Black Pepper, Smoke & Leather
Size: 30 ml
Ingredients: Alcohol Denat, Aqua(Water), Parfum(Fragrance), Geraniol, Citral, Limonene, Linalool.
Format: New Luxurious heavy weighted glass bottle with atomizer spray, silver metal cap and silver foil label.
Artisan Made in Italy.
***NOTE: Some of the Allergens used in the Fragrance oil for this scent have been changed due to the new regulations in the European Union as of 2021 - As a result, the fragrance oils have been reformulated in 2021 and new batches for 2021 and later may be slightly different from previous batches.***
RazoRock