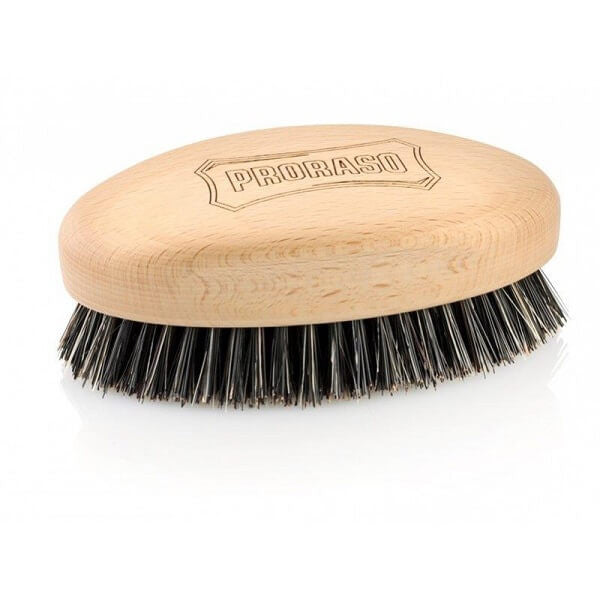 Proraso Beard & Hair Brush
Proraso Beard & Hair Brush

This Proraso Military style beard brush is made from wood and has approximately 2cm long nylon and natural boar bristles.  The brush measures approximately 11.5cm x 6cm and has the Proraso logo etched on the wooden handle. Ideal for grooming your beard, hair and even your moustache.  The use of the brush stimulates the skin and shapes the beard. This brush also cleans, polishes and conditions your facial hair and improves it's texture. Your beard will never look better than after using this brush. 

WHY BRUSH YOUR BEARD?
Brushing gently with boar bristles can actually help protect your beard and add shine. How?
Distributes natural oils

Flattens the cuticle layer to add shine

Frees up loose hairs

Removes dead skin cells (beardruff)
Proraso