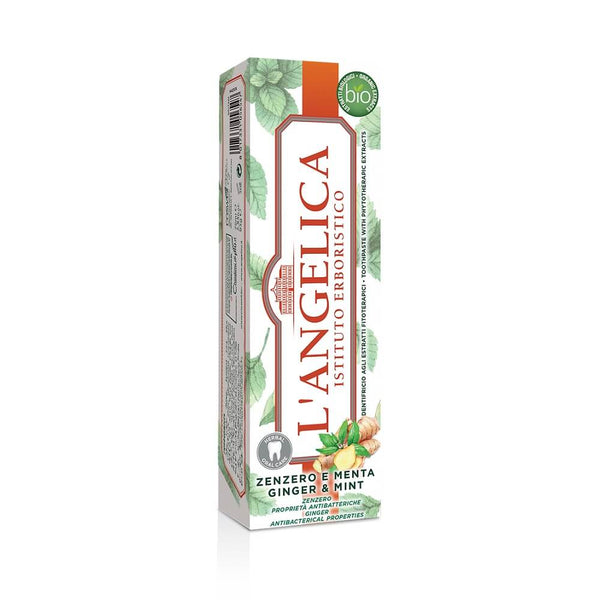 L'Angelica Istituto Erboristico Toothpaste - Ginger & Mint
L'Angelica Istituto Erboristico Toothpaste - Ginger & Mint
Surprise your mouth with the sparkling and spicy note of ginger which benefits from antibacterial properties, combined with mint tones which provides inimitable freshness.

The new line Angelica toothpastes with organic herbal extracts is designed to take care of your oral hygiene in a natural way and to live a unique sensory experience!

A range of toothpastes based on phytotherapeutic extracts from organic farming with a new complete formula capable of protecting enamel and gums.
Size: 75 ml tube
Flavor: Ginger & Mint
Made in Italy
L'Angelica