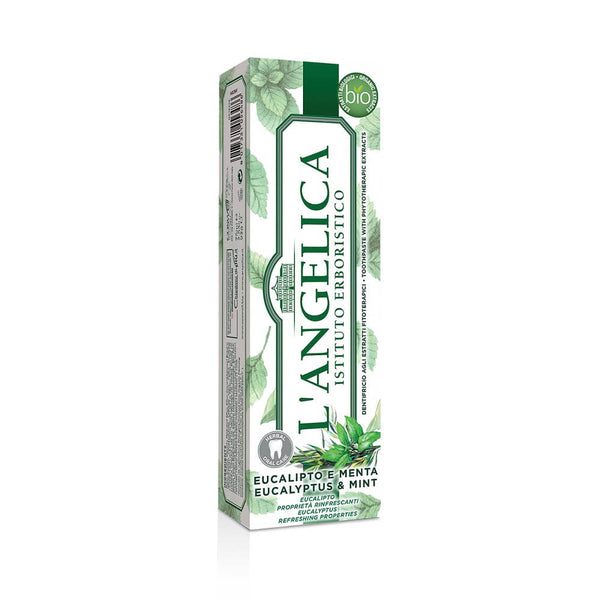 L'Angelica Istituto Erboristico Toothpaste - Eucalyptus & Mint
L'Angelica Istituto Erboristico Toothpaste - Eucalyptus & Mint
The pleasant, refreshing and balsamic thrill of eucalyptus combines with the aromatic base of mint for a lasting feeling of freshness. Eucalyptus also offers antibacterial and antiseptic action.

The new line Angelica toothpastes with organic herbal extracts is designed to take care of your oral hygiene in a natural way and to live a unique sensory experience!

A range of toothpastes based on phytotherapeutic extracts from organic farming with a new complete formula capable of protecting enamel and gums.
Size: 75 ml tube
Flavor: Eucalyptus & Mint
Made in Italy
L'Angelica