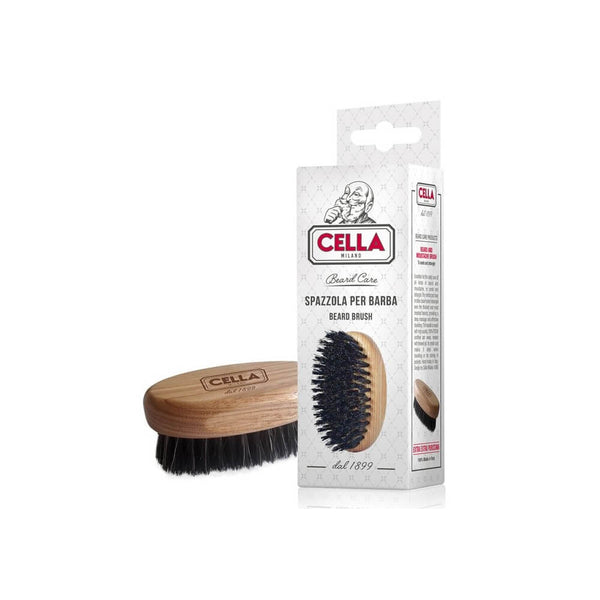 Cella Beard Brush

This Cella beard brush is essential for the daily care of all types of beards and moustaches to detangle and comb. The nylon-reinforced boar bristles detangle even the most resistant and thick beards allowing a deep massage and effective cleaning. Made with 100% FSC certified fine ash wood handle treated with linseed oil. Its small size makes it perfectly pocketable and travel-friendly.
Dimensions: The brush measures approximately 8.5cm x 4.5cm
Handmade in Italy.

WHY BRUSH YOUR BEARD?
Brushing gently with boar bristles can actually help protect your beard and add shine. How?
Distributes natural oils

Flattens the cuticle layer to add shine

Frees up loose hairs

Removes dead skin cells (beardruff)
Cella