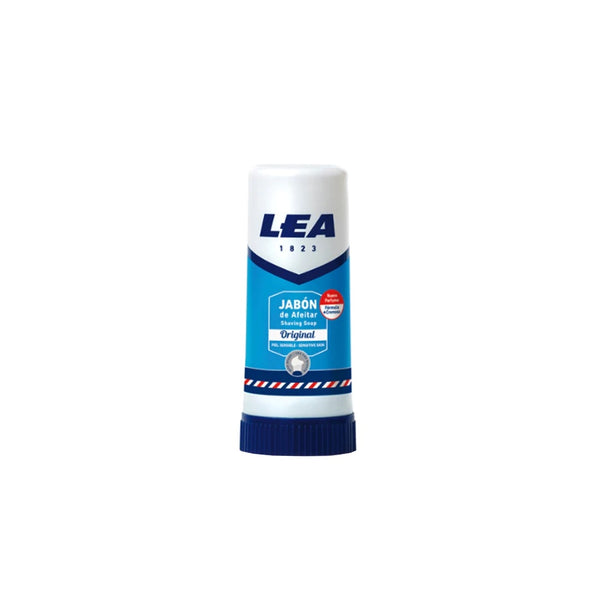 Lea Shaving Soap Stick 50g
Lea Shaving Soap Stick 50g

This new formula of LEA's shaving soap stick contains a base of palm oil and is high in glycerin content which makes for a very slick and cream lather. It also contains lanolin which is one of the best post-shave skincare ingredients, leaving your skin soft and moisturized after your shave. The LEA brand might be unknown to most people in North America, but it's been a wet shaving staple in Spain since 1823.

HOW TO USE: This shaving stick is designed to be used with a traditional shaving brush. Wash or wet your face with warm water, then take off the travel cover and rub the soap right into your stubble. It's best to rub the stick into your chin area where stubble is the most dense. Then use a damp shaving brush to bring the soap to a lather, right on your face. You can add drops of water into the brush while creating the lather, if you prefer a wetter more slippery lather.
Dermatologically tested and great for sensitive skin.
This stick is perfect for travel. It comes in a plastic travel case with air holes at the top so you can put it away right after use.
Stick Size: 50 g
Made in Spain.
Lea