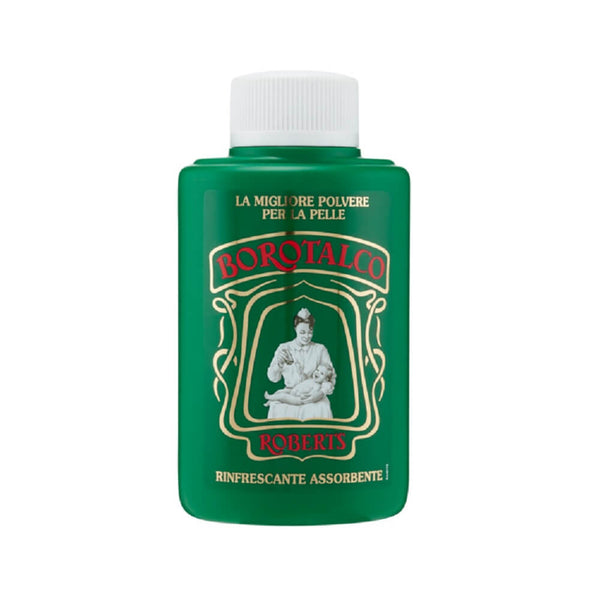 Roberts Borotalco Talcum Powder 100g
Roberts Borotalco Talcum Powder 100g
"If it's not Roberts, it's not Borotalco."  
Since 1904, this remarkable talcum powder with it's famous green packaging has been a favorite for many around the world. This fine powder is ideal for everyone, for those with sensitive skin, and especially on the delicate skin of babies.  With its absorbent properties it leaves your skin feeling refreshed and allows your pores to breathe naturally.
Dermatologist tested.
Made in Florence, Italy
Roberts Borotalco