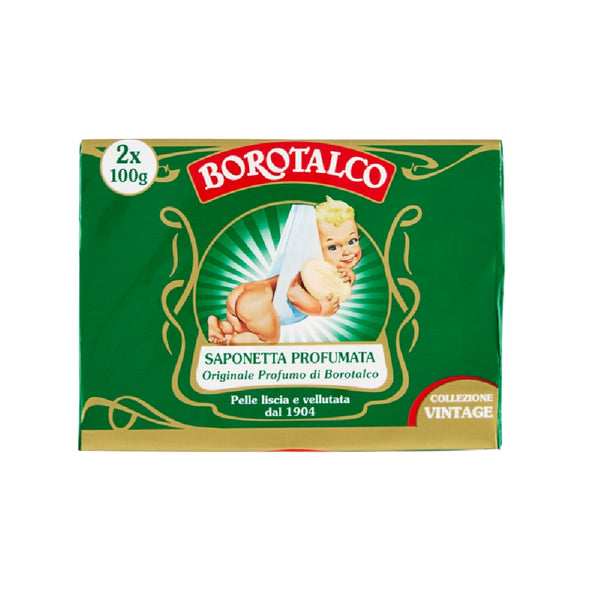 Roberts Borotalco Bar Soap 100g - 2 pack
Roberts Borotalco Bar Soap 100g - 2 pack
Roberts Borotalco bar soap, with its unmistakable scent, makes the skin smooth and velvety leaving the hands fragrant for a long time.
Key attributes:
Perfect for the whole family
Unmistakable Borotalco Scent of Talcum powder
Respects the natural pH of the skin
Dermatologically tested

Borotalco's effect on the skin: this bar soap will leave your skin incredibly soft and velvety.  It's superior formulation, creates a thick and creamy lather, leaving your body moisturized and feeling fresh.
Made in Florence, Italy
Roberts Borotalco