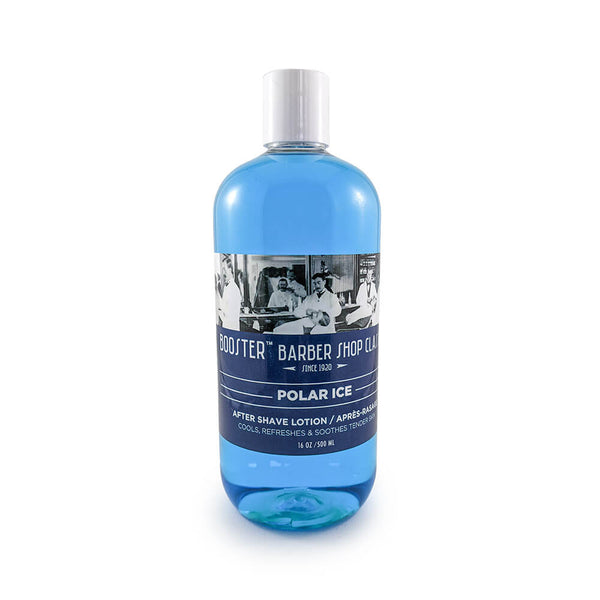 Booster Polar Ice Aftershave 500ml
Booster Polar Ice Aftershave 500ml
When a product has been around for close to 100 years, that has to tell you something. Booster aftershaves have been a Canadian classic since the 1920's. Peak your head into barbershops all over Canada and you'll find these aftershaves on the counters of new and old generation master barbers. Booster aftershave offers tremendous value (500 ml for under $17 USD), and their performance is wonderful. Just like the bottles advertise, they are the perfect way to finish a traditional wet shave and will leave your skin feeling cool, refreshed and soothed. Their best seller is the Polar Ice, which some say is similar to Aqua Velva but personally I think it's closer to the now discontinued Italian Blue Floid. Give these aftershaves a try, you might just discover the best value aftershaves on the market.
Size: 500ml / 16 fl. oz. (New Larger Size)
Made in Canada by The Canadian Booster Co.
***NOTE: All other Booster Aftershave scents have been discontinued and Polar Ice is the only one Booster is continuing to produce***
Booster