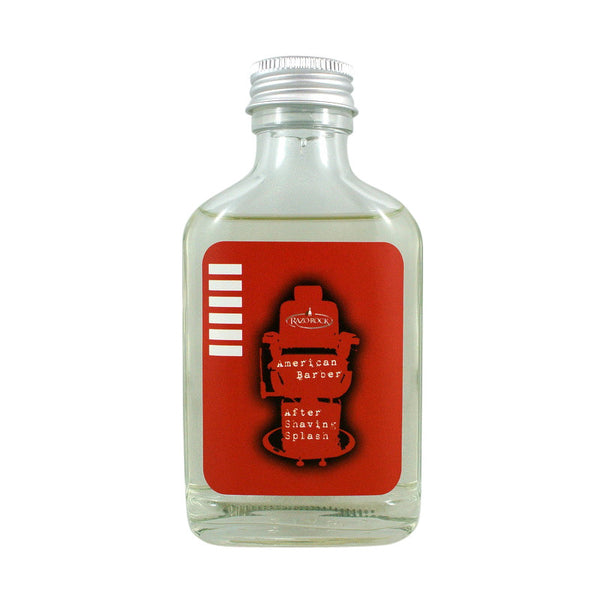 RazoRock American Barber After Shaving Splash
RazoRock American Barber After Shaving Splash (See note below for 2021)
RazoRock American Barber has been a project of ours for over two years. The scent is inspired by the now discontinued YSL Rive Gauche per homme. I know what you are thinking... there are already two companies that make a Rive Gauche inspired shaving soap. The reason it took us over two years to make this splash is because I wanted a truer version of Rive. I tried two fragrances houses and both sent me samples that were really good and very close, but we wanted something better and more authentic. We finally bit the bullet and commissioned the fragrance from a luxury French house and they nailed it. I hope you enjoy it as much as I do.
Size: 100 ml
Tips: All after shave splashes should shaken before use for maximum effect. For a longer last scent experience, splash some aftershave on the back of your neck.
Ingredients: Alcohol Denat, Aqua(Water/Eau), Parfum(Fragrance), Polysorbate 20, Peg-40 Hydrogenated Castor Oil, Menthol, Dimethicone Copolyol, Tetrasodium EDTA, Benzyl Salicylate, Linalool, Hydrocitronellol, Limonene.
***NOTE: Some of the Allergens used in the Fragrance oil for this scent have been changed due to the new regulations in the European Union as of 2021 - As a result, the fragrance oils have been reformulated in 2021 and new batches for 2021 and later may be slightly different from previous batches.***
RazoRock