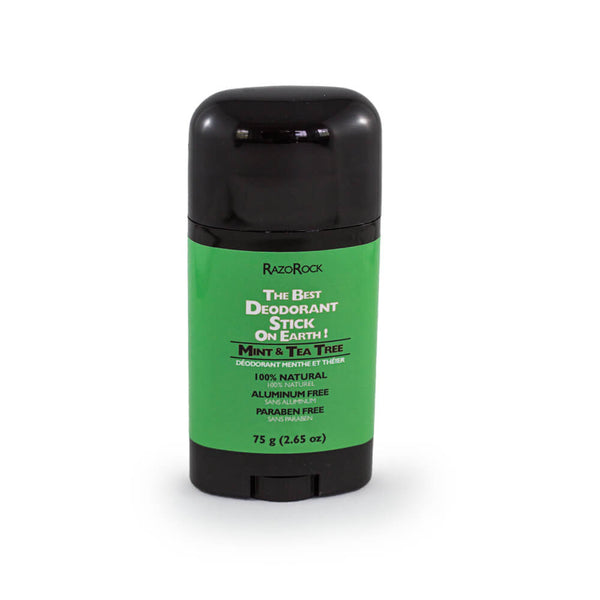 The Best Deodorant Stick On Earth! By RazoRock - Mint & Tea Tree
The Best Deodorant Stick On Earth! By RazoRock - Mint & Tea Tree
A few years back, RazoRock released a deodorant we called "The Best Deodorant On Earth!", it was a bold claim but we were confident this deodorant had no equals, both in performance and safety of the ingredients. It just so happens we were right and now this deodorant is one of our best selling products with tens of thousands of happy daily users. There were some clients that couldn't take a liking to the cream-based format and begged us to make a similar deodorant in a stick application. We experimented for almost two years but kept getting let down by the performance and the composition, UNTIL NOW! Persistence has paid off and we finally have a RazoRock deodorant stick we are proud to call "The Best Deodorant Stick On Earth!" 
Highlights:
100% Natural
Aluminum Free
Paraben Free
Talc Free
Goes on Easy
All-day Protection
Simple, Safe Ingredients You Can Understand
NO Synthetic Fragrance Oils
Size: 75 grams (2.65 oz)
Made in Canada
Ingredients: Coconut Oil, Sodium Bicarbonate, Arrowroot Powder, Beeswax, Corn Starch, Shea Butter, Peppermint Oil, Spearmint Oil, Tocopheryl Acetate, Tea Tree Oil.
RazoRock