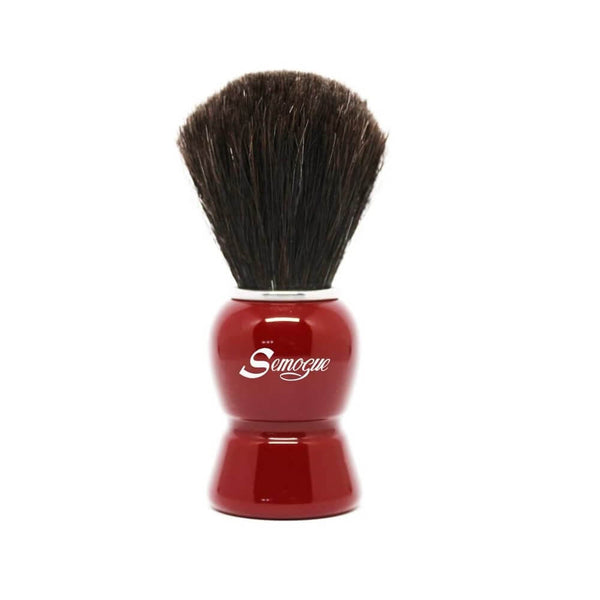 Semogue Galahad-C3 Premium Black Horse Shaving Brush
Semogue Galahad-C3 Premium Black Horse Shaving Brush
Semogue is a family operated business with a tradition of brush-making passed on from father to son for generations. The brush master is at the head of the business and ensures that the highest standards are upheld in the brush-making process. 

Hair Grade: Premium Black Horse
Handle Material: Imperial Red Resin
Knot: 22mm
Loft: 50mm
Overall height: 101mm
Made in Portugal
Note: Natural animal bristle brushes will have a slight odor when new; this odor will disappear after after a dozen or so uses. Also, boar brushes need about 15-20 uses to 'break-in', you will notice a huge improvement after a month of daily use.
Semogue