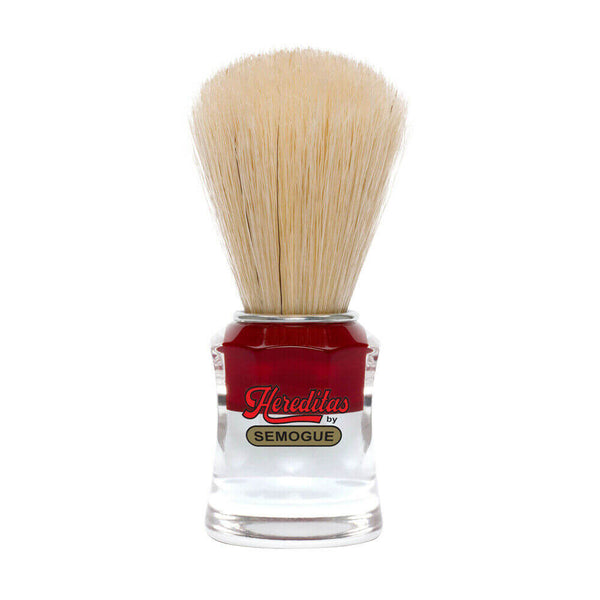 Semogue 820 Premium Boar Bristle Shaving Brush in Red
Semogue 820 Premium Boar Bristle Shaving Brush in Red

This brush has an Acrylic handle.  The top half of the handle is red and the lower half is transparent acrylic.
This is a boar brush with best 90% tops.
Loft: 55 mm
Handle: 48 mm

Knot: 22 mm
**Dimensions Approximate**
Made in Portugal
Note: Natural animal bristle brushes will have a slight odor when new; this odor will disappear after after a dozen or so uses. Also, boar brushes need about 15-20 uses to 'break-in', you will notice a huge improvement after a month of daily use.
Semogue