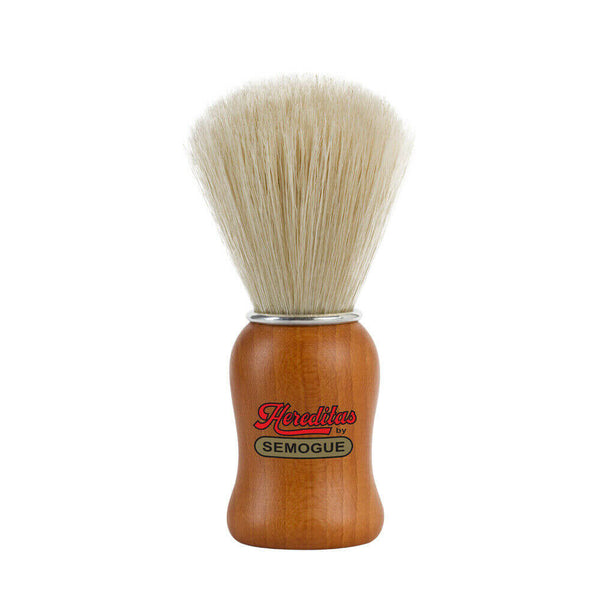 Semogue 1470 Premium Boar Bristle Shaving Brush
Semogue 1470 Premium Boar Bristle Shaving Brush
The Semogue 1470 is a boar bristle shaving brush that packs a ton of value. Boar bristle is perfect for those that prefer a stiffer brush and more backbone. This 21 mm Portuguese gem is a great value as it contains the the same high-quality Semogue bristle at an attractive price. It's great on soaps and the tips will soften over time.
Handle: Cherry Wood
Total Height: 100mm
Loft: 50mm
Knot Diameter: 21mm
Hair: Boar Bristle
**Dimensions Approximate**
Made in Portugal
Note: Natural animal bristle brushes will have a slight odor when new; this odor will disappear after after a dozen or so uses. Also, boar brushes need about 15-20 uses to 'break-in', you will notice a huge improvement after a month of daily use.
Semogue