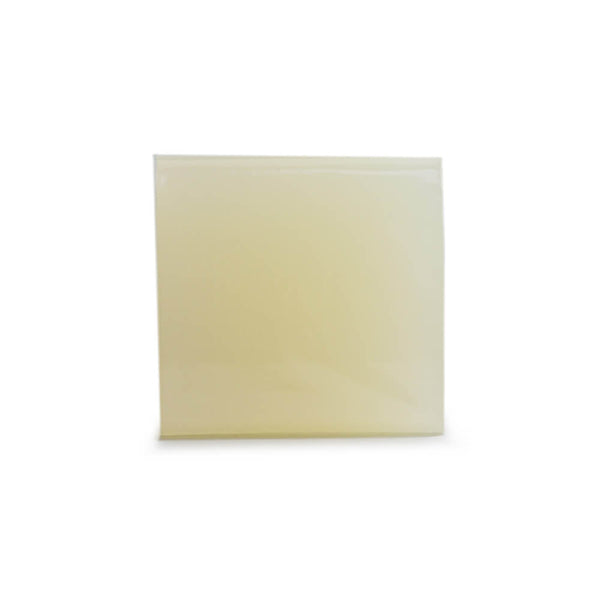 RazoRock Pre-Shave Soap - Lime
RazoRock Pre-Shave Soap - Lime - 100g Square GLycerin Bar
RazoRock's new lime pre-shave soap.  Made in small batches by a family-run artisan soap company in Italy, this soap is the ultimate way to prepare your stubble before a traditional wet shave.  The glycerin-based soap will both clean and soften the hair allowing the razor to glide smoothly and effortlessly as it cuts through the stubble.  Why is the soap enhanced with citrus oils?  I'll tell you!  Citrus oils aid in de-greasing the skin and the beard stubble; this allows the hair to take on more moisture from the water and soften easier, it also takes the oily grime off your face.   Our previous pre-shave soaps were in a cube shape and customers found them cumbersome so we moved to a very comfortable square bar soap which is very easy to hold.
Pro Tip: If you live in an area with hard water or you simply want a slicker and thicker lather, rub the pre-shave soap onto your wet stubble before you lather your traditional shaving soap or cream, this will boost the lather and make your shaving incredible!
Size: 100g (3.5 oz.) Square Shaped Glycerin Soap
Ingredients: Sodium Palmate, Aqua, Sodium Palm Kernelate, Glycerin, Hydrogenated Starch Hydrolysate, Palm Kernel Acid, Citrus Aurantifolia (Lime) oil, Sodium Chloride, Tetrasodium EDTA, Tetrasodiumetidronate, Limonene.
Artisan Made in Italy
Scent: Lime
RazoRock