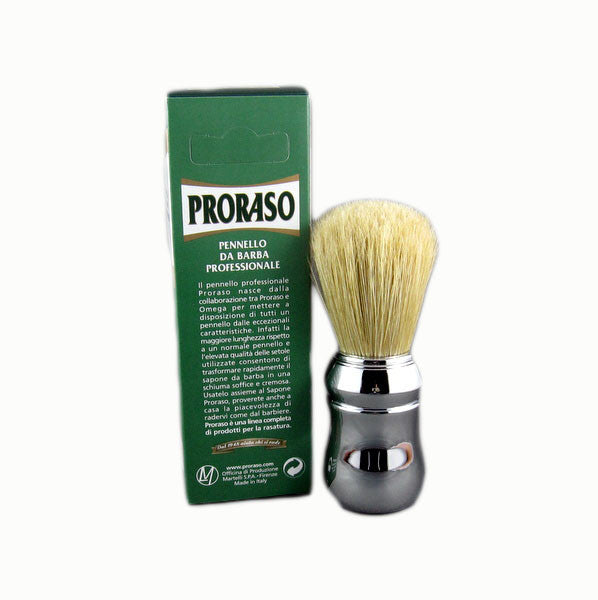 Proraso Professional Boar Bristle Brush
Proraso Professional Boar Bristle Brush
Brand New Proraso Professional Shaving Brush, all natural Boar Bristle.
This brush is made by Omega, in Bologna Italy.(Similar to Professional 48 brush but with a shorter loft, which i prefer!).  
Walk into any barbershop in Italy and take a peak at what shaving brush the Master Barbers are using.  Nine times out of ten, you will see this brush!
The Proraso Professional Shaving Brush is a classic wet-shaving legend and you would be hard-pressed to find a better brush even if you spend ten times the price.
Very durable chrome colored ABS handle.
Height 133 mm
Loft: ~65 mm
Base: 64 mm

Knot: 28 mm

**Dimensions Approximate**
Made in Italy

Proraso