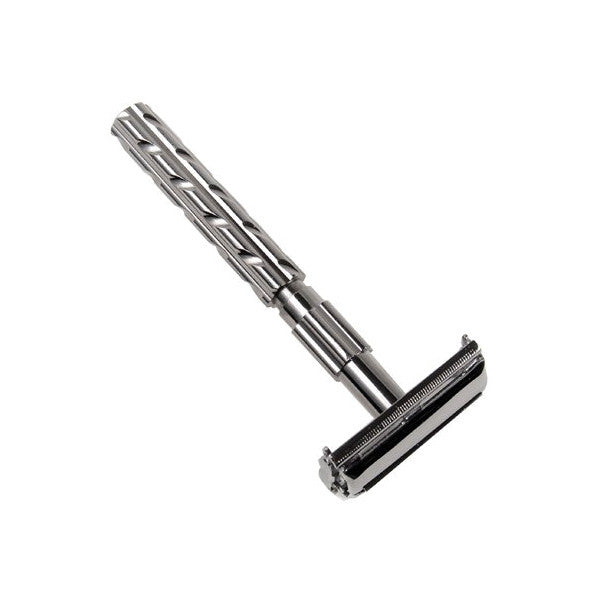 Parker 22R Long Handle Butterfly Open Double Edge Safety Razor
Parker 22R Long Handle Butterfly Open Double Edge Safety Razor
The Parker 22R is a classic! The razor is all metal - genuine brass frame with nickel/chrome plating. This razor provides an incredibly smooth shave. The Parker 22R weighs 3.0 ounces and is perfect for both new and expert wet shavers! The head on this razor has been designed to angle the blade for a smooth and comfortably shave.
Features:
Butterfly Door Opening Mechanism for Ease of Blade Replacement!
Solid Brass Frame for Durability and Rust resistance!
Parker