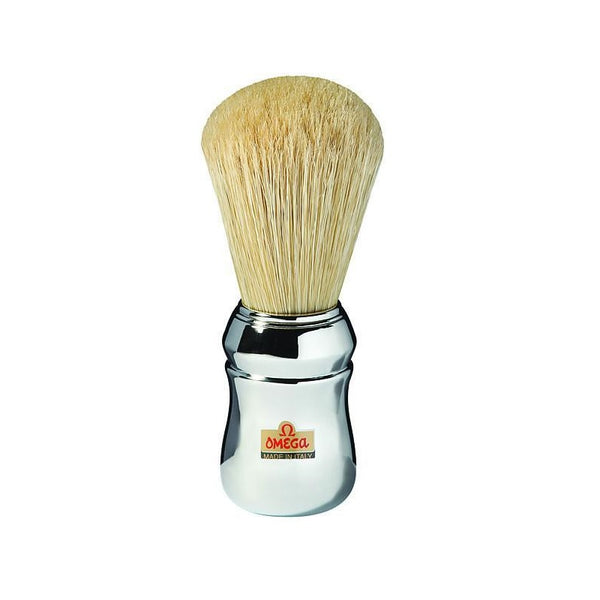 Omega 10048 - 100% Boar Bristle Shaving Brush
Omega 10048 - PROFESSIONAL
Aka the PRO 48.

This is the shaving brush preferred by Master Barbers in Italy.

Sports a chrome colored ABS handle and filled with high quality boar bristles.

Once broken-in, you'll notice the tips of the bristles begin to split and become very soft but the brush will continue to provide plenty of backbone.

This Professional quality brush is a perfect match for lathering the luxurious Italian soft soaps such at P.160, Cella, Vitos, Valoba & RazoRock!

Note: Natural animal bristle brushes will have a slight odor when new; this odor will disappear after after a dozen or so uses. Also, boar brushes need about 15-20 uses to 'break-in', you will notice a huge improvement after a month of daily use.
Height 133 mm
Loft: 70 mm
Base: 65 mm

Knot: 28 mm

**Dimensions Approximate**
Made in Italy
Omega