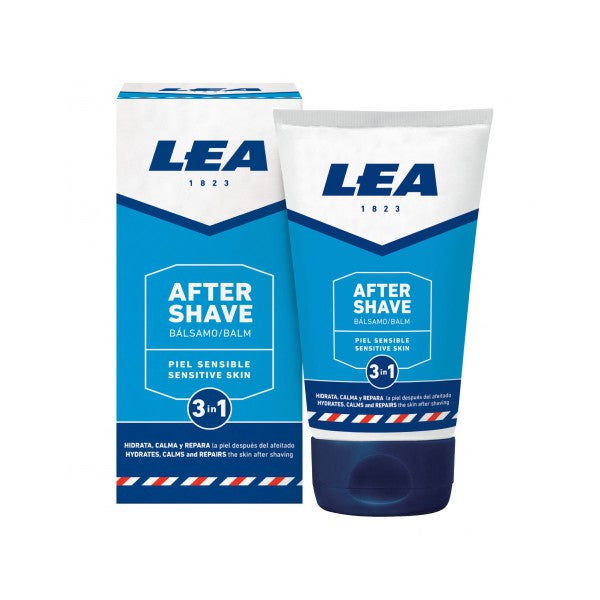 Lea Aftershave Balsam for Sensitive Skin
Lea Aftershave Balsam for Sensitive Skin - 3 in 1

Non-oily, fast absorbing formula, with soothing, moisturizing and restorative properties thanks to it's active ingredients: Glycerin, Vitamin E, Aloe Vera, Allantoin and Bisabolol.
Provides a feeling of freshness and immediate relief, and helps soothe skin irritations.
How to use: Apply on face and neck after shaving, or whenever desired, as a daily moisturizer, avoid the eye areas.
Lea Aftershave Balm has been Dermatologically tested in Spain.
Size: 125 ml tube

Made in Spain.
Lea