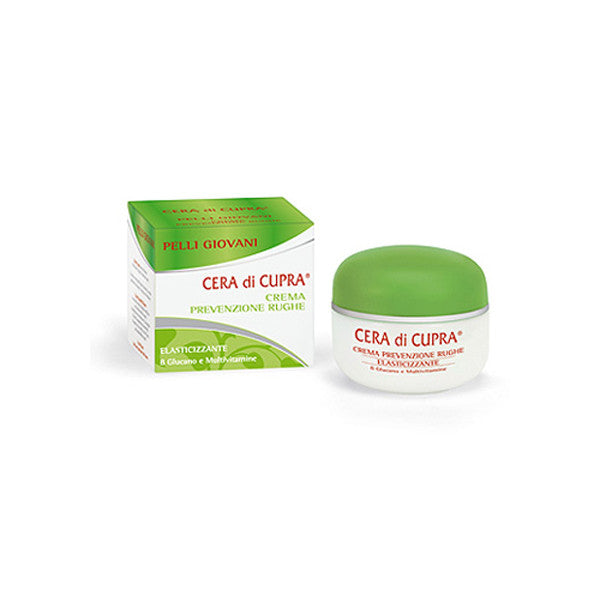 Cera di Cupra Wrinkle Prevention Cream for Younger Skin
Cera di Cupra Wrinkle Prevention Cream for Younger Skin 50ml
The Wrinkle Prevention Cream, rich and soft at the same time, is a wise and kind action intended to preserve the freshness of your face. It contains β Glucane, a yeast derivative, a generous toner that will make your skin elastic and luminous as well as A,E,C,H Vitamins, an energy concentrate intended to vitalise your skin and strengthen its defence. The elasticizing Wrinkle Prevention Cream keeps your skin fresher and more compact.
Dermatologically tested.

Ideal for younger skin.
Size: 50 ml jar
Made in Italy by Farmateutici Dottor Ciccarelli

Cera di Cupra