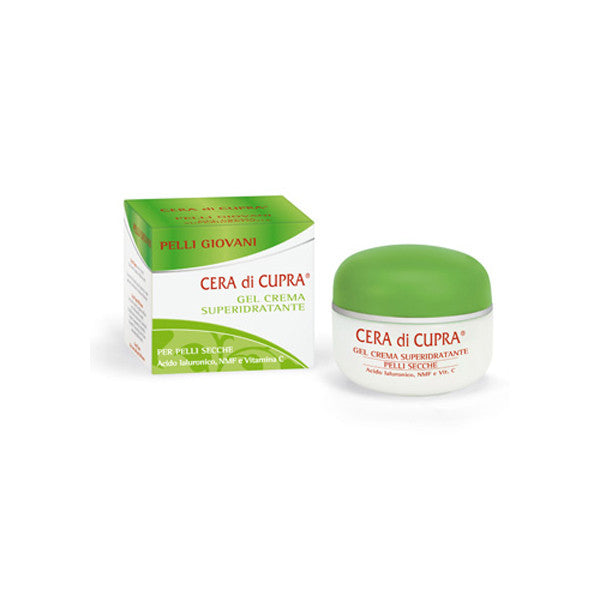 Cera di Cupra The Ultramoisturising Gel-Cream for Younger Skin
Cera di Cupra The Ultramoisturising Gel-Cream for Younger Skin 50ml
The Ultramoisturising Gel-Cream will deeply and comfortably refresh your skin. Its selected precious and natural ingredients are Hyaluronic Acid and the Natural Moisturising Factor (NMF) intended to restore natural water reserves as well as Vitamin C intended to fulfil an anti-oxidising action to prevent the build-up of the first wrinkles. The Ultramoisturising Gel Cream for dry skin can be rapidly absorbed and it conveys your skin a prolonged feeling of freshness.
Dermatologically tested.

Ideal for younger skin.
Size: 50 ml jar
Made in Italy by Farmateutici Dottor Ciccarelli

Cera di Cupra