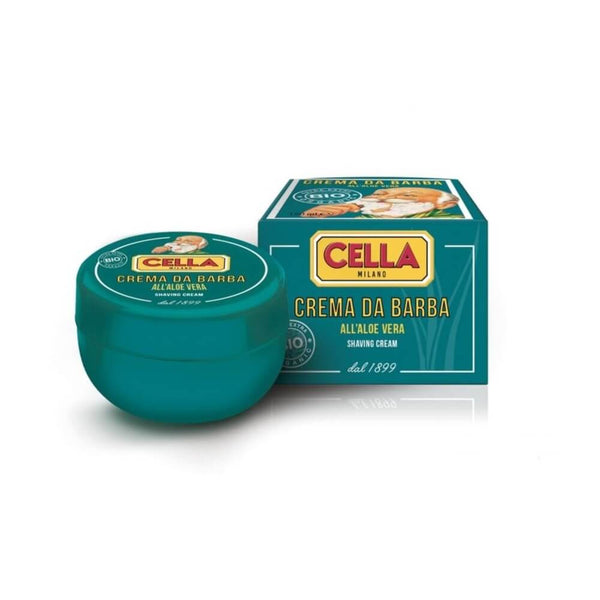 Cella Bio Organic Shave Soap Tub - 150ml
Cella Extra Extra Bio Organic Shave Soap Tub - 150ml - NEW PACKAGING

There is no better test of greatness than "standing the test of time" and Cella Crema Sapone passes with flying colours.  CELLA EXTRA EXTRA BIO is an ultra-pure AIAB/QCertificazioni certified organic shaving cream soap.
It is the result of intense research into formulas based on the original Cella 1899 manufacturing protocol, offering the perfect combination of tradition, cosmetic efficacy and respect for the environment.  Formulated with selected precious oils and organic ingredients, its soft, soothing foam guarantees a deep, thorough, comfortable shave.  Stiff foam helps the blade glide over the skin, protecting it against irritation and microscopic cuts and leaving the skin soft and moisturized.
For an extra special shave!

Size: 150 ml bowl(jar)

Made in Italy, Nicky Chini, S.Giuliano, Milano.

Cella