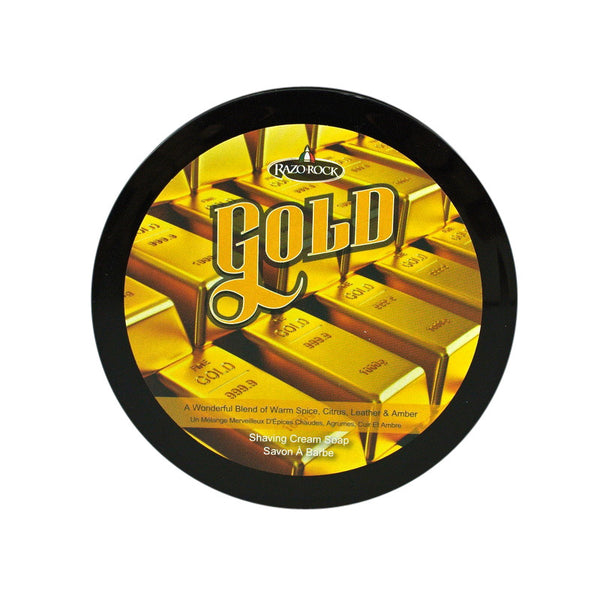 RazoRock Gold Shaving Cream Soap
*Gold now uses are RazoRock Super Formula which includes Shea Butter, Argan Oil, Aloe Vera and Lanolin, for unmatched post-shave and razor glide!
Your bank account may not have a million dollars but there is no reason why you shouldn't feel like gold!  This strongly scented masculine shaving cream soap is uplifting and inspires confidence.
Scent:
 A wonderful blend of warm spice, citrus, leather & amber
Ingredients:  Stearic Acid, Aqua (Water/Eau), Cocos Nucifera(Coconut) Oil, Potassium Hydroxide, Sodium Hydroxide, Hydrogenated Lanolin, Butyrospermum Parkii (Shea)Butter, Fragrance(Parfum), Argania Spinosa (Argan)Oil, Aloe Barbadensis Extract(Aloe).
Size: 150ml(5 oz)
Artisan Made in Italy
RazoRock