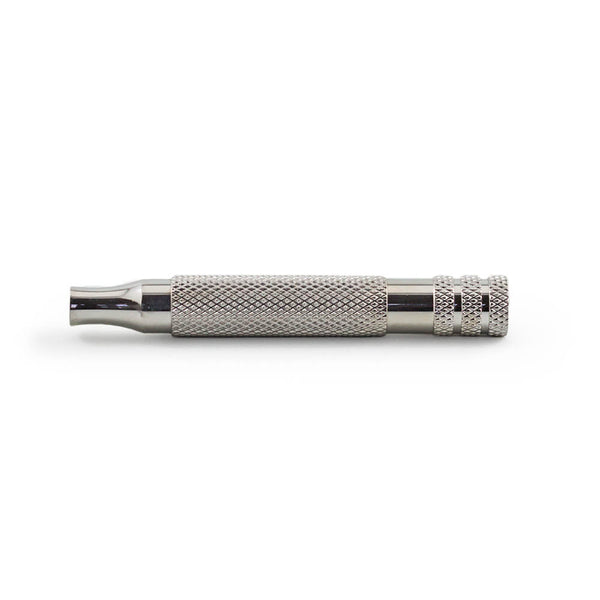 (HANDLE ONLY) RazoRock Bulldog Handle - 316L Stainless Steel
(HANDLE ONLY) RazoRock Bulldog Handle - 316L Stainless Steel
RazoRock Bulldog Handle in polished 316L stainless steel. These handles are machined out of high-grade solid stainless steel rod stock. The benefit with 316L stainless steel is its corrosion resistance; 316L is a marine grade of stainless that is more corrosion resistant than both 303 and 304 making for a razor which is always around water!
Threading is the standard M5 x .8 and will fit most modern heads from RazoRock, Edwin Jagger, Muhle, Merkur and iKon.
Weight: ~2.8 oz
The handle is 90 mm long. The diameter of the handle 13 mm in the middle.
Tough to beat this price for a solid machined 316L stainless steel handle, upgrade your zinc alloy and hollow handle razor for under 15 bucks!
*Note: The handles are milled and finished to a tool grade and may have small machining and finishing marks. If you are expecting a perfect finish this may not be the handle for you.
RazoRock