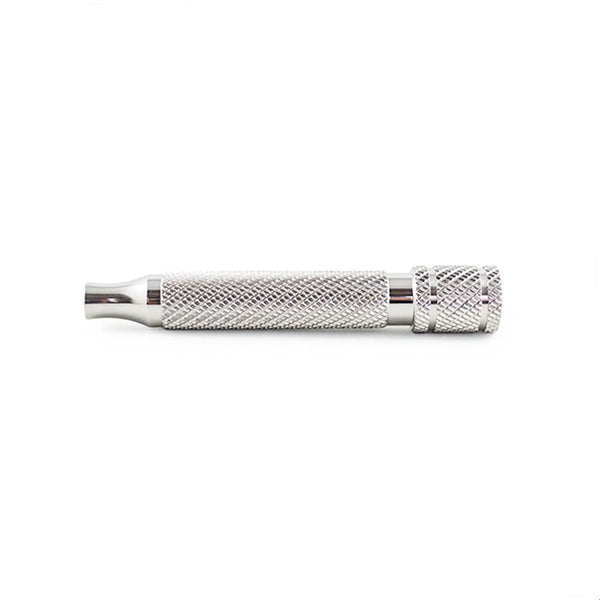 (HANDLE ONLY) RazoRock Barber Pole Handle - 316L Stainless Steel
(HANDLE ONLY) RazoRock Barber Pole Handle - 316L Stainless Steel
RazoRock Barber Pole Handle in polished 316L stainless steel. These handles are machined out of high-grade solid stainless steel rod stock. The beauty about 316L stainless steel is it's corrosion resistancy; 316L is a marine grade of stainless that is more corrosion resistant than both 303 and 304 making for a better stainless steel for applications like a razor.
Threading is the standard M5 x .8 and will fit most modern heads from RazoRock, Edwin Jagger, Muhle, Merkur and iKon.
Weight: ~2.6 oz
Handle is 85 mm long and the diameter of the butt end is approximately 14 mm. The diameter of the handle 12 mm in the middle.
Tough to beat this price for a solid machined 316L stainless steel handle, upgrade your zinc alloy and hollow handle razor for under twenty bucks!
*Note: The handles are milled and finished to a tool grade and may have small machining and finishing marks. If you are expecting a perfect finish this may not be the handle for you.
RazoRock