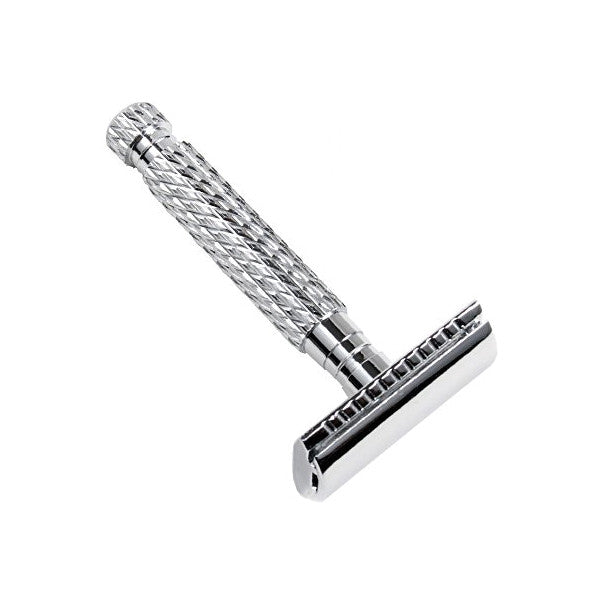 Parker 94R Hefty 3 Piece Double Edge Safety Razor
Parker 94R Hefty 3 Piece Double Edge Safety Razor
The Parker 94R is an outstanding razor. It is a traditional "short handle" 3 piece razor that is extremely "heavy in the hand". This razor's heft and precision is no challenge for the toughest of beards!
Features:
Brass Frame and Nickel Plated for Longevity! A solid razor - weighs 3.0 ounces!
Classic 3 Piece design for accurate blade alignment!
Standard 3 inch long handle with great balance!
Parker