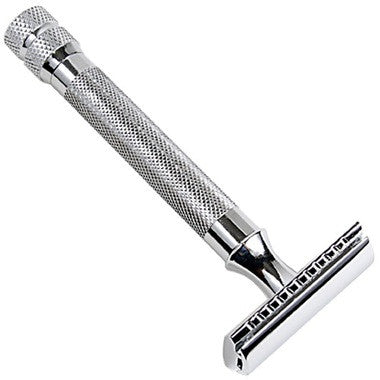 Parker 91R DE Safety Razor
This Parker 91R safety razor is the best selling 3-piece razor model in the Parker range. It is one of the original Parker models -- its design is a classic and it remains an excellent choice. It has an aggressive textured handle, a nice heft and a wonderful balance. This is an excellent razor for new and experienced wet shavers.
Type: 3 Piece Safety Razor
Weight: 3.0 oz.
Length: 4 inches
Handle material: Genuine Brass Frame, Chrome Plated
Parker