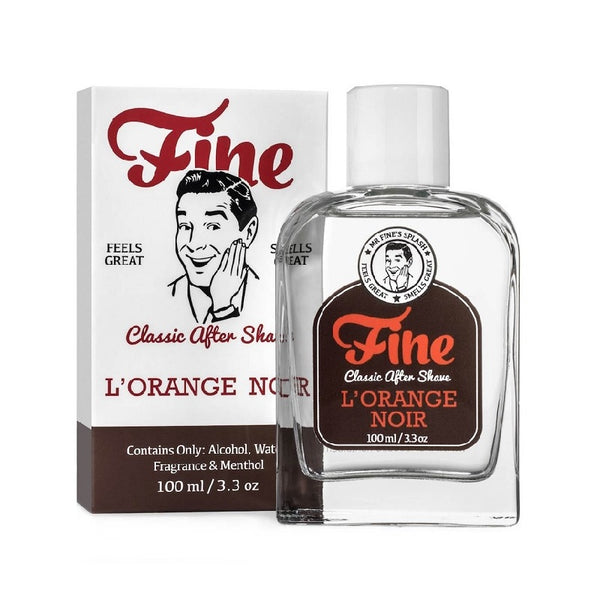 Fine L'Orange Noir Aftershave Splash
Fine L'Orange Noir Aftershave Splash
Scent: Night in an orange grove, just after a late summer rain. You're wearing a tuxedo. L'Orange Noir.
Invigorating and cooling, but in no way uncomfortable, Fine Aftershave Splash is designed to deliver a flawless after shaving experience. Just four simple ingredients, masterfully blended, Fine Aftershave Splash has everything you need and nothing you don't. Contains only:
(1) Alcohol - Dries and sanitizes the skin.
(2) Water - Moderates the alcohol sting.
(3) Fragrance Oils - Add a pleasing opening bouquet and a subtle hint of freshness throughout the rest of your day.
(4) Menthol - Perfectly complements the Fragrance Oils with a refreshing burst of cool that constitutes a gratifying crescendo to the job at hand.
Size: NEW glass bottle comes equipped with a convenient flow restrictor insert, enabling easy application of the perfect amount of Fine Aftershave Splash each and every time.
Artisan Hand Made in USA
Fine Accoutrements