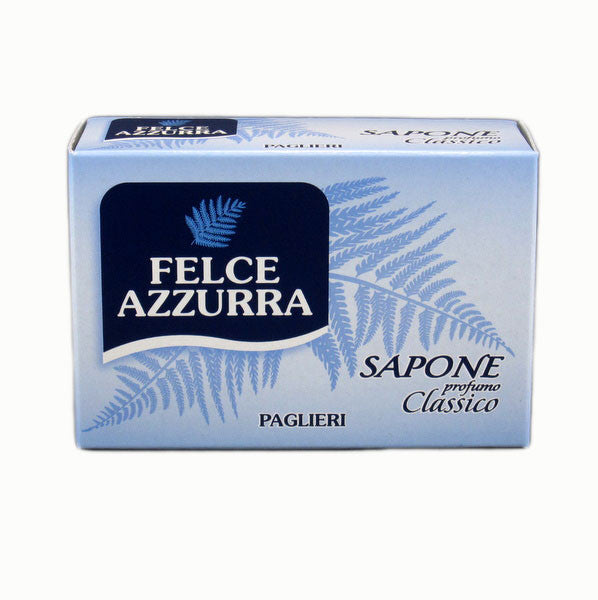 Felce Azzurra Bar Soap "Classic" Sapone Classico 100g
Felce Azzurra Bar Soap "Classic" Sapone Classico 100g
Felce Azzurra Sapone Classico contains the original fragrance, the unmistakable scent of Felce Azzurra.  It contains a fragrance of well- being.
The Felce Azzurra line is Paglieri's icon of tradition and proposes a complete line of daily body care products.  Paglieri products have a unique history and decades of experience, their products have been part of the beauty and wellness culture for many generations. 
Felce Azzurra soap bars are known for moisturizing and softening.  Each soap bar is enriched with glycerine which allows the body to have the silky and soft sensation you desire.  Each of the four soap bars, contain delicate formulas, based on simple, natural ingredients, with unique fragrances in each that will cherish your skin day by day.  Felce Azzurra products are ideal for the entire family and most important it is gentle even on your baby's delicate skin.
Made in Italy by Paglieri
Felce Azzurra