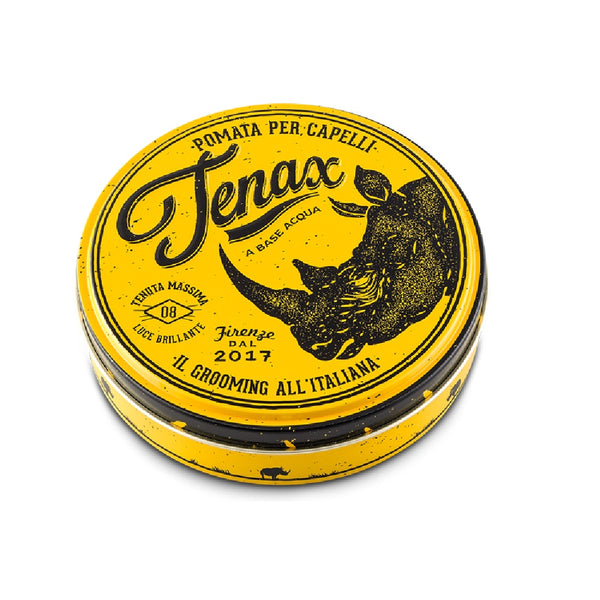 Tenax Water Based Pomade - Extra Strong Hold High Shine 08
Tenax Water Based Pomade - Extra Strong Hold High Shine 08
Tenax hair pomade is a water-based wax that guarantees a firm hold. Its composition makes your hair bright and firm, but soft at the same time.  Prepare the hairstyle you desire and then use the pomade to fix in place a solid but not static hairstyle.
Tenax is a full line of professional luxury hair products made by Ludvico Martelli in Florence, Italy.  Martelli is the same company that makes other great brands like Marvis and Proraso and they are world renowned for producing luxury products in Italy made specifically for discerning consumers.
Size: 125ml - 4.5 oz,
Directions For Use: Apply a small amount of wax to the palm of your hand and rub hands together to mold your favorite hairstyle. You can apply Tenax through dry or damp hair and it is very easy to wash off.
Made in the ITALY
Tenax