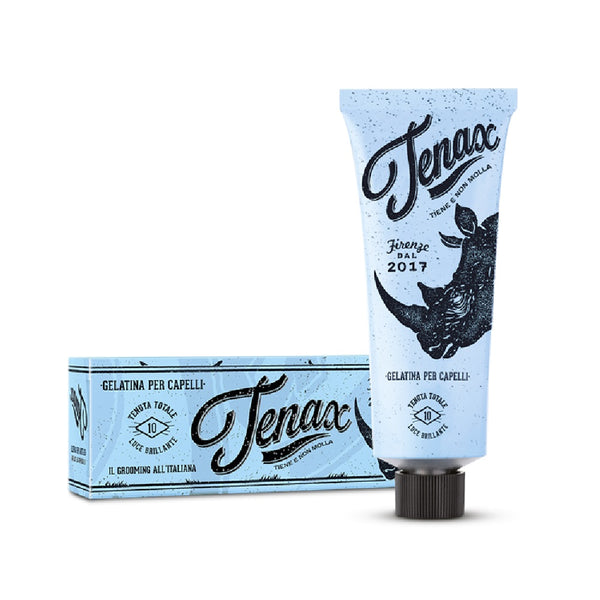 Tenax Hair Gel - Total Hold High Shine 10
Tenax Hair Gel - Total Hold High Shine 10
Tenax Hair Gel - Total Hold High Shine 10 creates a total, impeccable hold for a long-lasting memory effect. This ultra-strong hair gel enhances the hair's texture protecting the hair's natural softness and shine.
Tenax is a full line of professional luxury hair products made by Ludvico Martelli in Florence, Italy.  Martelli is the same company that makes other great brands like Marvis and Proraso and they are world renowned for producing luxury products in Italy made specifically for discerning consumers.
Size: 100ml - 3.5 oz, tube
Directions For Use: Apply the Tenax hair gel on dry hair. Mold your hairstyle exactly as you want it and the gel will fix it in place in a few seconds with no residue.
Made in the ITALY
Tenax