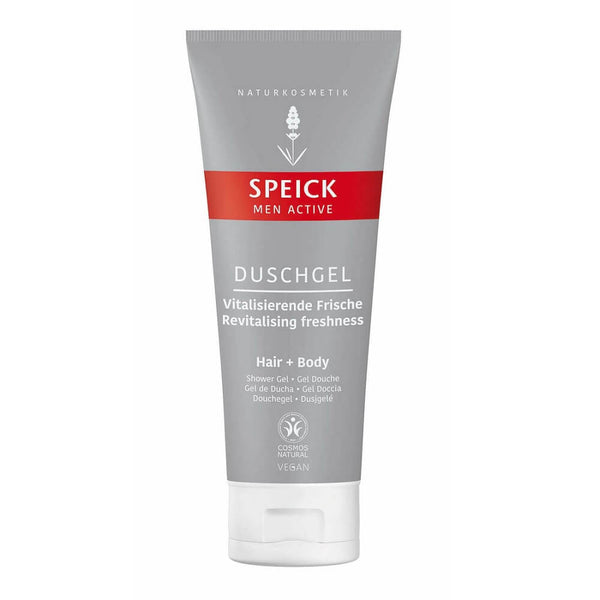 Speick Men Active Shower Gel
Speick Men Active Shower Gel - Hair & Body

Speick Men Active Shower Gel With invigorating, plant-based active and moisturising ingredients. Organic reed extract and vitamin F provide long-lasting moisture and protect the skin against harmful environmental factors. Leaves skin and hair feeling revitalised and gently nourished.

Each Speick product contains the harmonising extract of the high alpine Speick plant from biologically regulated wild harvesting (kbW). The innovative, shoulderless tube is directly sealed to the extruded tube body. In addition, it is very light and ecological. We realise a 30% weight reduction, which means: less material consumption, reduced transport weight all the way to the shelf, and a high energy saving rate.

100% free from synthetic fragrances and colours, silicones, parabens and mineral oil-based ingredients. Preserved with potassium sorbate and sodium benzoate. Vegan. Dermatologically and allergologically tested.

Made in Germany

Size: 200ml
Speick