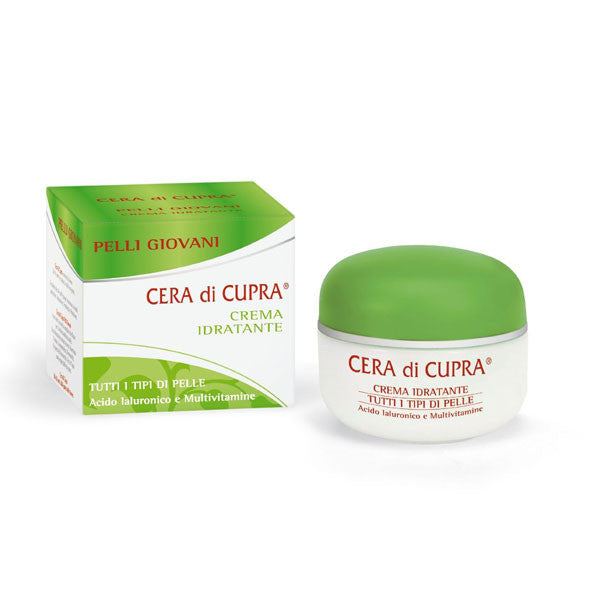 Cera di Cupra Moisturising Cream for Younger Skin
Cera di Cupra Moisturising Cream for Younger Skin
The Moisturising Cream is fresh and light to the touch and it can provide for deep moisturisation just as dew on your skin. The formula contains Hyaluronic Acid to enhance natural skin-moisturising capacities as well as A,E,C,H Vitamins, a pure energy concentrate to vitalise skin and strengthen its defence. The Moisturising Cream for all kinds of skin keeps epidermis soft, luminous and well-moisturised.
Dermatologically tested.

Ideal for younger skin.
Size: 50 ml jar
Made in Italy by Farmateutici Dottor Ciccarelli

Cera di Cupra