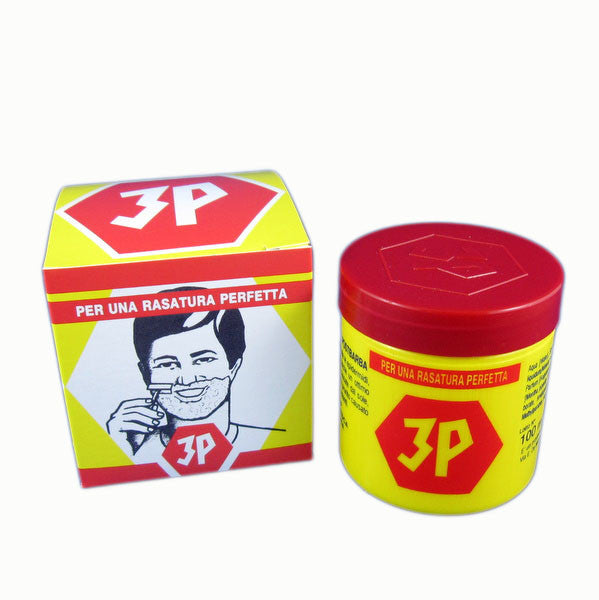 3P Pre and Post Cream 100g

If you've ever had the luxury of getting a traditional wet-shave by an Italian Master Barber, you surely know how important the pre and post creams are to their routine. The shave preparation always begins with a few hot towels, combined with a pre and post cream. The three most popular are Proraso Pre and Post Cream, Prep Pre and Post Cream, or 3P Pre and Post Cream. Although all three of these products are very similar, they aren't identical and each has their own loyal following. My personal favorite is 3P. I find 3P's mildly medicinal scent of camphor and peppermint oil to be cooling, refreshing and highly addictive! 3P effectively prepares the face for a smooth and irritation-free shave.

Okay, so where does the "Post" come into play? 3P is also an excellent aftershave balm; simply dab some cream on your finger-tips and massage into your 'slightly damp' face. It will protect, moisturize and help to also treat small nicks and cuts.

3P is packaged in a very convenient 100ml small (and durable) plastic tub making it ideal for tossing in your gym-bag or in your carry-on luggage while travelling.

Note: Many Italian men also use 3P as a stand-alone shaving cream, especially for those with heavy and sensitive beards. Simply coat your damp face with 3P cream and shave!
Made in Italy

***Note: Packaging Photo may be different from actual packaging as companies may update the packaging***
3P