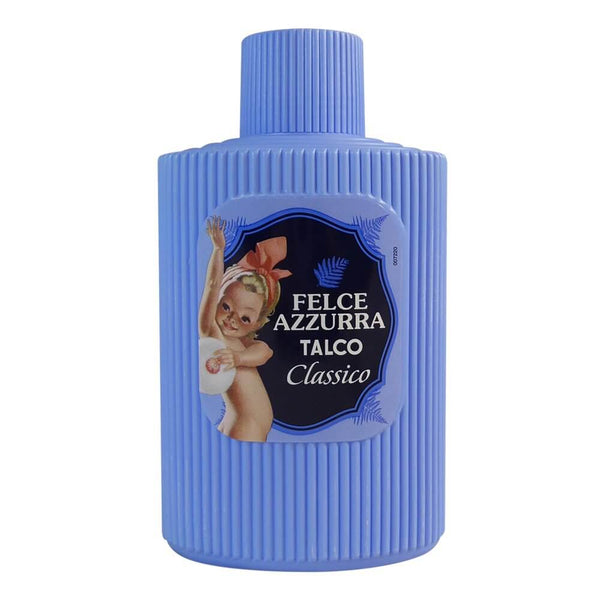 Felce Azzurra Talc 200g
As a child of an Italian family this classic Talc brings back many childhood memories.   The special bond that a mother and child has starting from a simple bath and being pampered with the soft natural powder of Felce Azzurra. 
Felce Azzurra products are based on simple and natural ingredients.  It is a natural product without preservatives or artificial colorants.  The only ingredient added to this, is the Felce Azzurra fragrance that leaves the skin feeling dry, smooth and silky.  This product is flawless and suitable for the entire famiglia!
Size: 200g
Made in Italy by Paglieri
Felce Azzurra