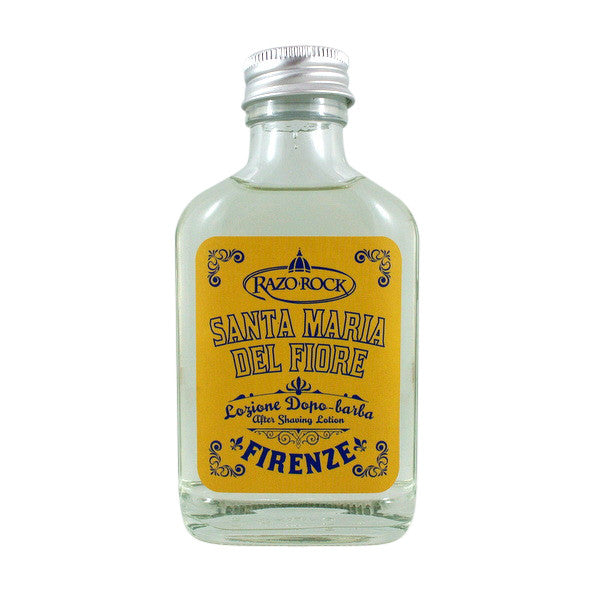 Santa Maria del Fiore Lozione Dopo-barba by RazoRock
Santa Maria del Fiore Lozione Dopo-barba (After Shave Splash)
An after shave splash scented with Tabacco Toscano Cologne. Yes, this fragrance oil is the real deal :)
**Please note that the scent will NOT be exactly the same as Santa Maria del Fiore Sapone da Barba because the after shave splash does not have eucalyptus oil; it's pure Tabacco Toscano fragrance with a hint of menthol.
Ingredients: Alcohol Denat, Aqua (Water/Eau), Parfum (Fragrance), Polysorbate 20, PEG-40 Hydrogenated Castor Oil, Menthol, Dimethicolne Copolyol, Tetrasodium EDTA. 
Size: 100ml (3.4 fl.oz) glass bottle comes equipped with a convenient flow restrictor insert, enabling easy application of the perfect amount of Aftershave Splash each and every time.
Scent: Tabacco Toscano Colonia; think Toscano cigar with hints of vanilla and amber.
Artisan Hand Made in Italy
Important: Shake Well before Each Use!
RazoRock