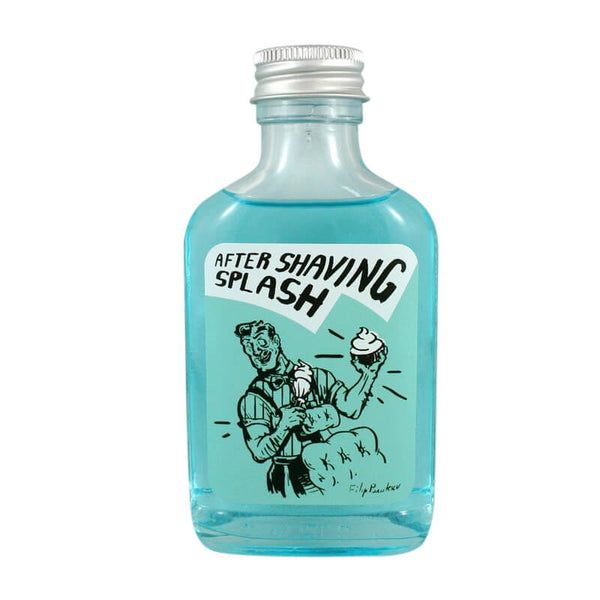 RazoRock BLUE BARBERSHOP After Shaving Splash
For years, we didn't want to make a Blue Floid inspired scent for RazoRock. The original classic was so good, and so well-loved that we felt it just wasn't needed in the market. We were selling pallets of the aftershave every year and it was universally loved by most of our clients. Then, last year, for no apparent reason Blue Floid was discontinued. We searched high and low but couldn't find anymore stock of it anywhere in Europe; it was gone for good. This was our time and we worked with a famous perfume house in France to remake the Blue Floid scent. Not only did this perfume house deliver, in my opinion they took inspiration from the original Blue Floid and made it even better. We couldn't be happier with the finish product and I'm confident that Blue Floid lovers from the past are going to love RazoRock BLUE BARBERSHOP!
BLUE BARBERSHOP After Shaving Splash pairs perfectly with our BLUE BARBERSHOP shaving cream soap, for the perfect 1-2 punch, be sure to pick up the set.
Artisan Made in Italy
Scent: Our Blue Floid inspired scent.
Size: 100 ml (3.4 fl.oz)
Ingredients: Alcohol Denat, Aqua (Water/Eau), Parfum (Fragrance), Polysorbate 20, PEG-40 Hydrogenated Castor Oil, Menthol, Dimethicolne Copolyol, Tetrasodium EDTA, Benzyl Salicylate, Linalool, Hydroxycitronellal, Limonene.
RazoRock