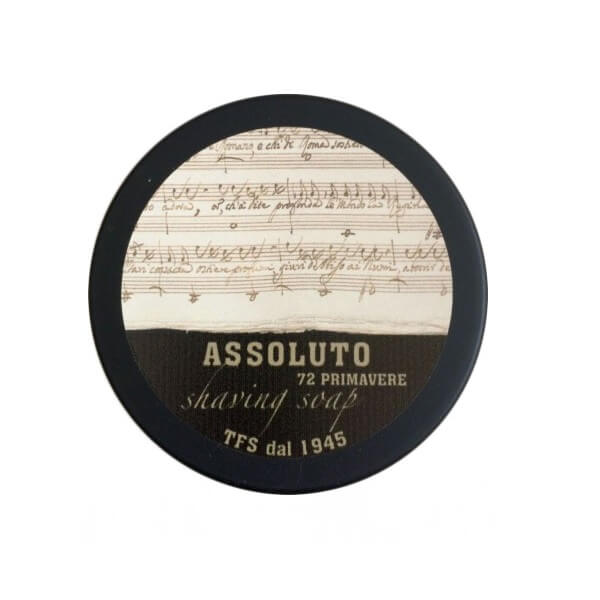 Tcheon Fung Sing Assoluto 72 Primavere Shaving Soap
Tcheon Fung Sing Assoluto 72 Primavere Shaving Soap
Assoluto 72 Primavere(Spring)is the line which celebrates the 72nd Anniversary of TFS which began in 1945 by the brave entrepreneur Tcheon Fung Sing. Since then, they have produced high quality shaving soaps and aftershaves, handcrafted according to the guidelines of an ancient recipe with pure ingredients. Assoluto 72 Primavera(Spring) is a shaving cream soap with a formula enriched with Shea Butter, Clay and Canphor which, besides having highly protective qualities, also gives a pleasant and unexpected feeling of freshness during shaving. The fresh and unmistakably masculine fragrance is a perfect match to the eau de toilette and eau de parfum from the Assoluto 72 Primavera line.
Assoluto 72 is a symphony of expertly mixed olfactory notes that corresponds to the underlying belief of TFS: It is not always necessary to spend a great deal on a high quality product!
Olfactory scent pyramid: 

Top Notes: Lemon, Bergamot, Mint and Rosemary
Heart Notes: Jasmine, Coriander, Patchouli and Carnation
Base Notes: Oakmoss, Vetiver, Amber and Patchouli.
Size: 150ml (5.0 oz)
Artisan Made in Italy
Tcheon Fung Sing TFS