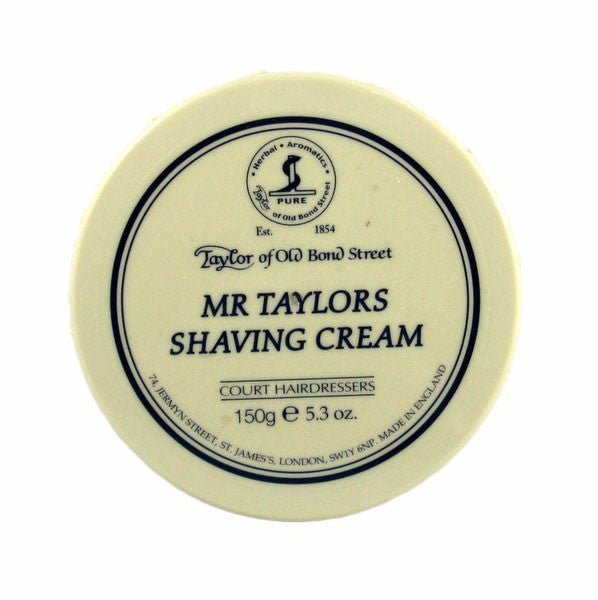 Taylor of Old Bond Street Shaving Cream Bowl, Mr. Taylor 150g
Taylor of Old Bond Street Shaving Cream Bowl, Mr. Taylor

This selection of Taylor of Old Bond Street Luxury Shaving Cream creates a uniquely smooth and creamy lather while protecting and moisturising the skin to give a better shave. The Taylor of Old Bond Street cream is placed on either the shaving brush or directly on the palm of the hand and then applied to the face, where the shaving brush is used to work up a lather.
Available in the following fragrances:
Sandalwood, Almond, Lavender, Rose, Lemon & Lime, Avocado, Shaving Shop, Mr. Taylor, Eton College Collection, St. James Collection, Sensitive Skin, Jermyn Street Collection for Sensitive Skin.
Size: 150g/5.3 oz. Bowl
Made in the United Kingdom
Taylor of Old Bond Street