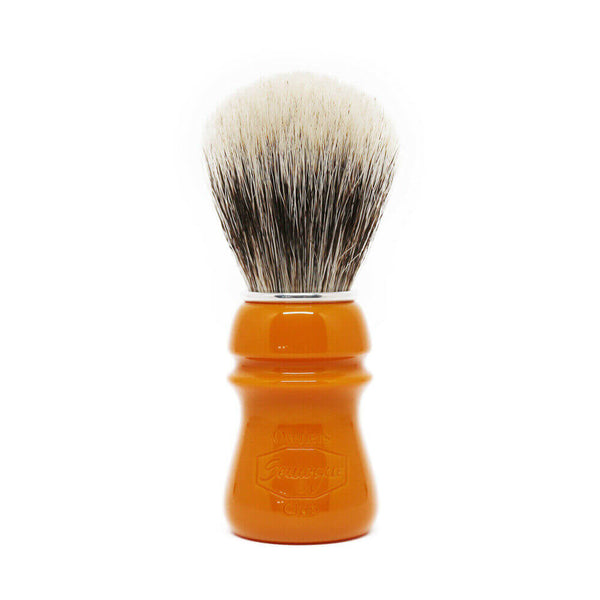 Semogue Owner's Club Mistura Badger & Boar Shaving Brush - Butterscotch
Semogue Owner's Club Mistura Badger & Boar Shaving Brush - Butterscotch
At last, the famous "Caravela" Limited Edition mixed boar-badger knot is available to everyone through this new SOC model.

The knot has a 24 mm diameter and 53 mm height. The handle is 59 mm tall and has 37 mm in its widest point. The handle is made of resin.
This new Semogue Owners Club shaving brush version has a robust and ergonomic handle, now sculpted in Taj resin, combined to an exclusive blend of Semogue Special Grade 90% Tops and Semogue Two Band Badger.
The Butterscotch version of these brushes is the newest addition to the line.
Hair Grade: Blend (50%) of Special Grade 90% Tops Boar and Semogue Two Band Badger
Handle Material: Resin
Knot: 24mm
Loft: 53mm
Made in Portugal
Note: Natural animal bristle brushes will have a slight odor when new; this odor will disappear after a dozen or so uses. Also, boar brushes need about 15-20 uses to 'break-in', you will notice a huge improvement after a month of daily use.
Semogue