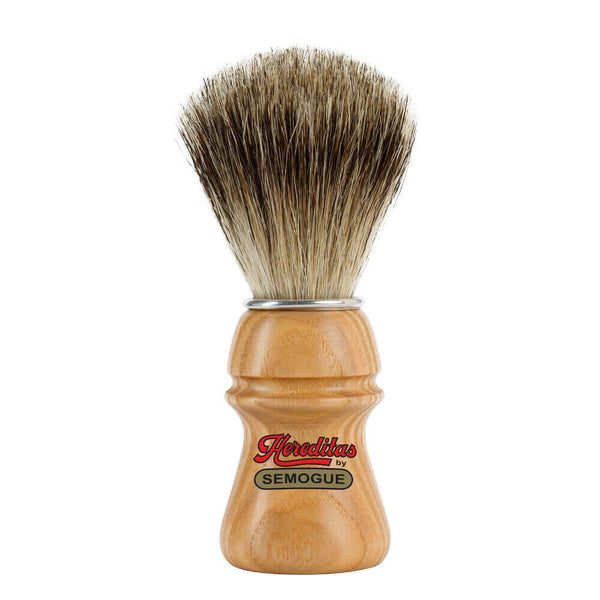 Semogue 2020 Best Badger Shaving Brush
Semogue 2020 Best Badger Shaving Brush
This Semogue 2020 Best Badger Shaving Brush combines pure and super badger hair for the best shaving preparation imaginable; it's ideal for those that want a badger hair brush with some stiffness and backbone and increased exfoliating properties. This particular model comes with a superior crafted turned oak wood handle and features the trademark metal ring that supports the badger hairs by keeping them in place. 

Semogue has long been a family run business and is known for the superior craftsmanship that it produces. Having handed down generations of techniques you can be assured that you only receive top quality brushes from the Semogue Brush Master. 
Knot diameter: 22 mm 
Bristle loft: 54 mm 
Handle height: 53 mm 
Made in Portugal
Note: Natural animal bristle brushes will have a slight odor when new; this odor will disappear after after a dozen or so uses. Also, boar brushes need about 15-20 uses to 'break-in', you will notice a huge improvement after a month of daily use.
Semogue