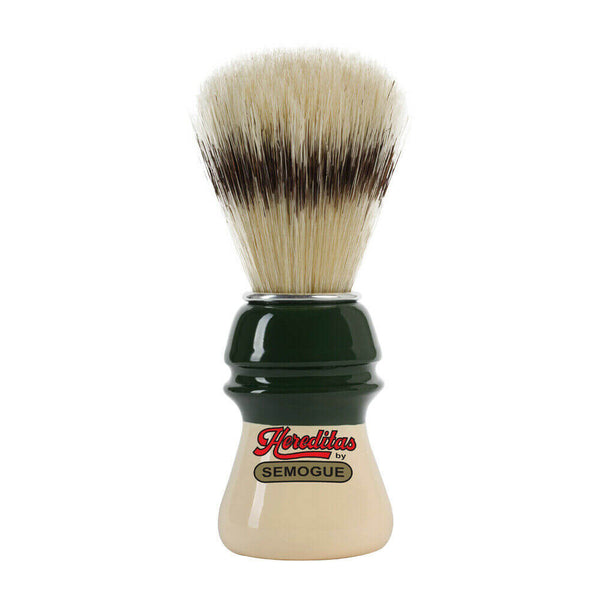 Semogue 1305 Premium Boar Bristle Shaving Brush
Semogue 1305 Premium Boar Bristle Shaving Brush
This brush has a painted Beech Wood handle.
Banded imitation badger Premium 90% tops.
Loft: 55 mm
Knot: 22 mm

**Dimensions Approximate**
Made in Portugal
Note: Natural animal bristle brushes will have a slight odor when new; this odor will disappear after after a dozen or so uses. Also, boar brushes need about 15-20 uses to 'break-in', you will notice a huge improvement after a month of daily use.
**Please Note: This is a painted handle brush and painted handled brushes are delicate; very hot water (soaking the handle), knocking of the handle when lathering and rough use can lead to paint chipping; if this is a concern for you, please select another brush with a more durable finish; we can not replace the brush after use.
Semogue