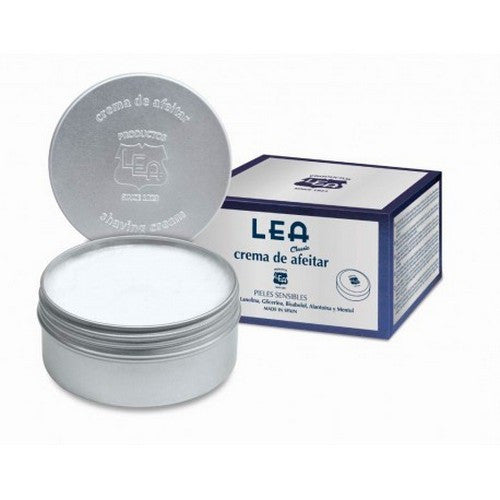 Lea Classic Sensitive Skin Shaving Cream In Aluminum Jar
Lea Classic Sensitive Skin Shaving Cream In Aluminum Jar
The Lea Classic shaving cream scented with Sandalwood and Moss is an exclusive blend of ingredients that produces with a shaving brush a rich lather that softens the beard and protect the most sensitive skin for an exceptional traditional wet shave.

In the late 1930's, Lea became the first Spanish manufacturer of shaving creams. Since then its creamy formula has accompanied many generations in their daily shaving.

Size: 150g in Aluminum Jar

Made in Spain.
Lea