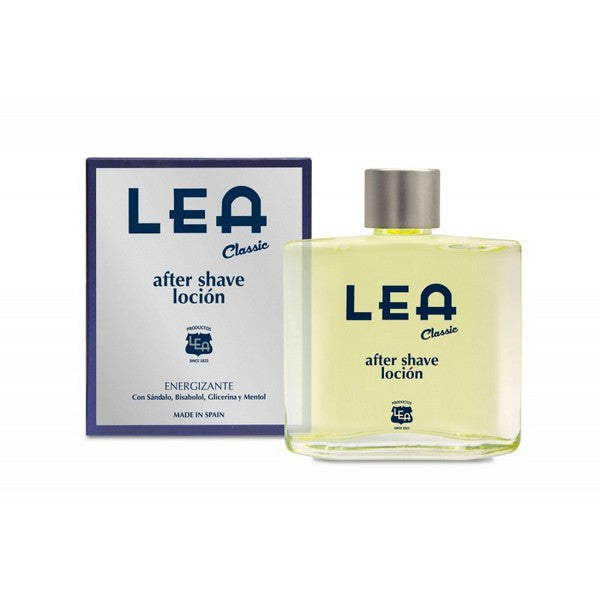 Lea Classic Aftershave Lotion Splash
Lea Classic Aftershave Lotion Splash
The Lea Classic  After Shave Lotion is scented with a charming and distinctive fragrance of Sandalwood and Moss.This lotion revitalizes, moisturizes and soothes the skin after shaving, leaving the skin pleasantly refreshed and comfortable.

In the late 1930's, Lea became the first Spanish manufacturer of shaving creams. Since then its creamy formula has accompanied many generations in their daily shaving.

Size: 100ml glass bottle

Made in Spain.
Lea