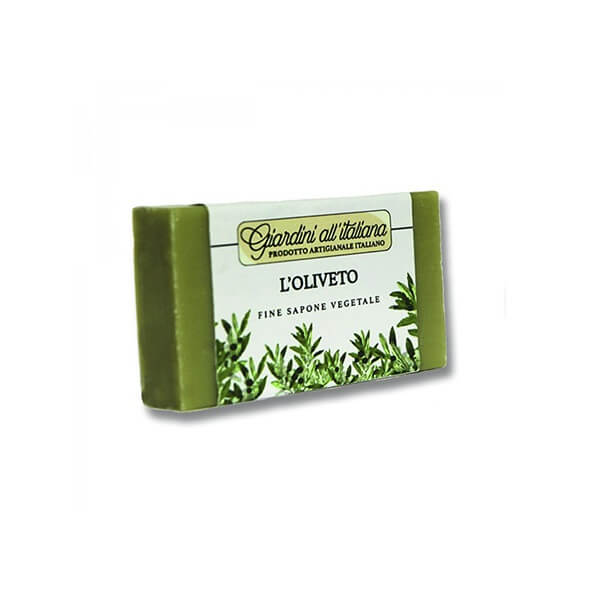 Giardini All'Italiana by Saponificio Bignoli Bath Bar Soap - L'Oliveto
Giardini All'Italiana by Saponificio Bignoli Bath Bar Soap - L'Oliveto
This wonderful bar soap is artisan made by Saponificio Bignoli.  Established in 1945, Saponificio Bignoli is a family soapery which has been handed down through two generations of artisan soap makers. There is no education better than years of experience passed on through a family, this is why the Bignoli family is recognized as one of the highest quality soap producers in northern Italy. Their family soapery is located in Galliate, in the province of Novara, just west of Milan. The Bignoli family has the experience, tradition and passion that can only be gained through decades of hard work, this shines through in every product they stamp with their family logo.
EDTA FREE – PARABEN FREE – SULFATE FREE - ENRICHED WITH OLIVE OIL & ROSE OIL & VITAMIN E
Scent: Fresh and Clean
Size/Weight: 100 grams
MADE IN ITALY
Ingredients: Sodium Palmate, Sodium Palm Kernelate, Aqua/Water, Glycerin, Parfum/fragrance, Rosa Moschata Seed Oil, Olea Europea Fruit Oil, Tocopheryl Acetate, Coco-Glucoside, Glyceryl Oleate, Sodium Chloride, Tetrasodium Etidronate, C.I. 47005, C.I. 74260.
Saponificio Bignoli