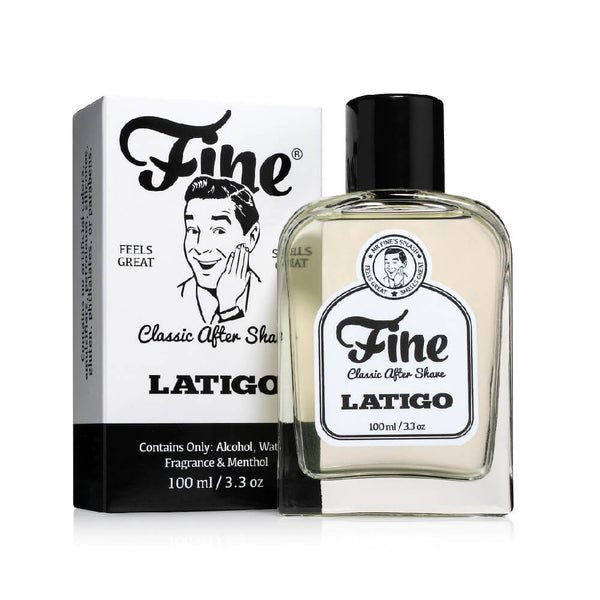 Fine Latigo Aftershave Splash
Fine Latigo Aftershave Splash
Scent: Fine Latigo Classic Aftershave is an elegantly formulated throwback to a time before shaving was refashioned into dermatology. Expect to immediately fall in love with its light and cooling face feel, paired with an exquisite fragrance composition of leather, talc, and diesel - inspired by the legendary Knize Ten (1925).
Invigorating and cooling, but in no way uncomfortable, Fine Aftershave Splash is designed to deliver a flawless after shaving experience. Just four simple ingredients, masterfully blended, Fine Aftershave Splash has everything you need and nothing you don't. Contains only:
(1) Alcohol - Dries and sanitizes the skin.
(2) Water - Moderates the alcohol sting.
(3) Fragrance Oils - Add a pleasing opening bouquet and a subtle hint of freshness throughout the rest of your day.
(4) Menthol - Perfectly complements the Fragrance Oils with a refreshing burst of cool that constitutes a gratifying crescendo to the job at hand.
Size: NEW glass bottle comes equipped with a convenient flow restrictor insert, enabling easy application of the perfect amount of Fine Aftershave Splash each and every time.
Artisan Hand Made in USA
Fine Accoutrements